Need extra cash? Visit your credit union.
---
For a limited-time, 7 17 has a $1,000
no-credit-check loan special offer.
7 17 is offering members a $1,000 no-credit- check loan.* Use the funds for a current need and pay back over 12 months with a low monthly payment of less than $95 per month.
This loan special is available until January 31, 2023. Stop by any 7 17 Credit Union branch location today for complete details to apply for your $1,000 Special Loan.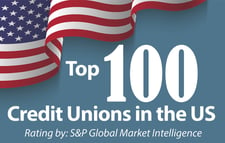 *Must be a member in good standing for at least three months. Loan subject to having a minimum direct deposit equaling $1,500 or more per month into your 7 17 Credit Union account for the past three months. Loan is based on 17.90% annual percentage rate and a 12-month term with payments of $91.65 to $93.58 per month depending on your debt protection choices. Maximum of two outstanding "Special" loans per member with a maximum combined balance of $1,700 total. If you have more than one "Special" loan outstanding, proceeds from this new loan will be used to pay off one of the existing loans. A minimum period of four months is required between special loan originations. Approval is based on no anticipated changes to financial status for the next 12 months. Members currently in bankruptcy are not eligible. Other restrictions may apply. No additional discounts apply. Rates, terms and conditions may vary and are subject to change at any time without notice.